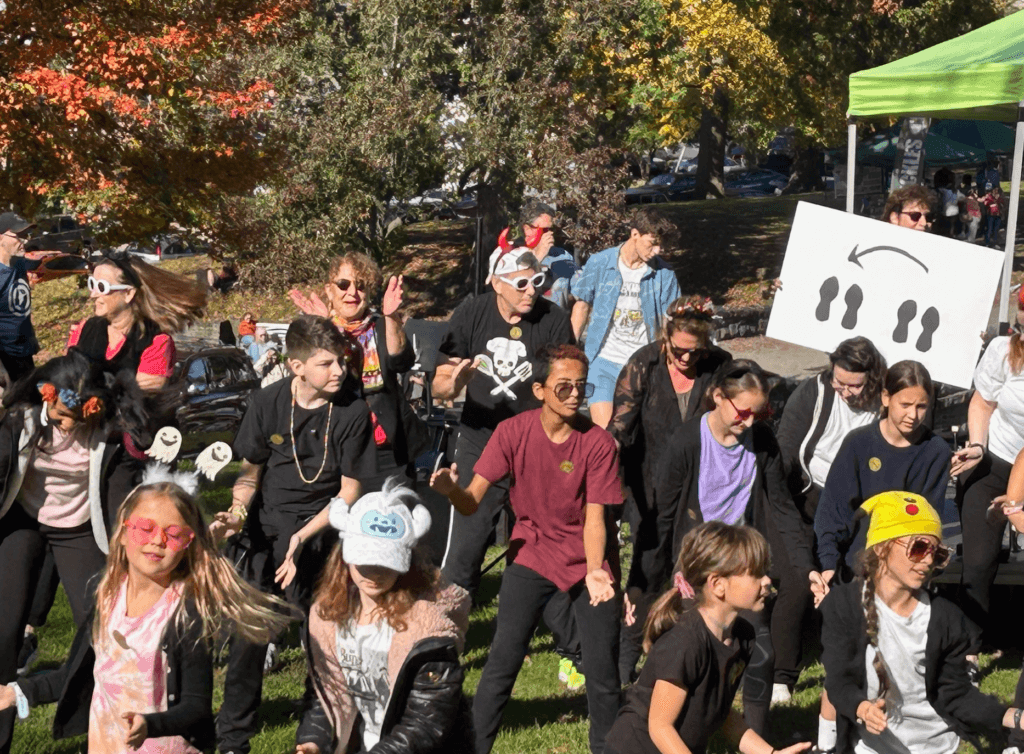 History was made in our villages this past weekend by the first every flash mob for charity. Kids' Club, with support from Rivertown Dance Academy (RDA) and The TaSH Farmers Market, conceived of and produced this fun event which included 30 participants dancing to "The Time Warp" from The Rocky Horror Picture Show and into the heart of everyone at the TaSH on a sunny Saturday morning.
The Kids' Club board began planning a year ago, including securing rights to use "The Time Warp" song. "Having donated over $1.5MM since 2009, we know a bit about traditional fundraising," said Jennifer Liddy Green, Kids' Club President. "We thought it would be fun to do something different to showcase our villages' unique vibe in the Halloween season," Green continued. "When we reached out to The TaSH and Rivertown Dance Academy, they immediately said 'Yes!' even though nothing like this has ever been done in our community."
Dancers, including Tarrytown Mayor Karen Brown and TUFSD Superintendent Dr. Ray Sanchez, were recruited through a roll out of teasers on social media and through direct outreach from RDA, whose veteran instructor, Alex Martin, choreographed the routine and led the group through two rehearsals. Although originally scheduled for October 21, the rainy weather pushed the event back one week, but given the size of the crowd at The TaSH, it seemed to work out for the best. Funds were raised on site and also through dance sponsors, totally more than $2,000 so far.
Please click here to see a video of the event by Tim Grajek (thank you to the Village of Sleepy Hollow for their sponsorship of the video), and visit Kids' Club Facebook page for more videos and photos of the event that we will be posting over the next few days as well as links to media coverage. Ditto Instagram.