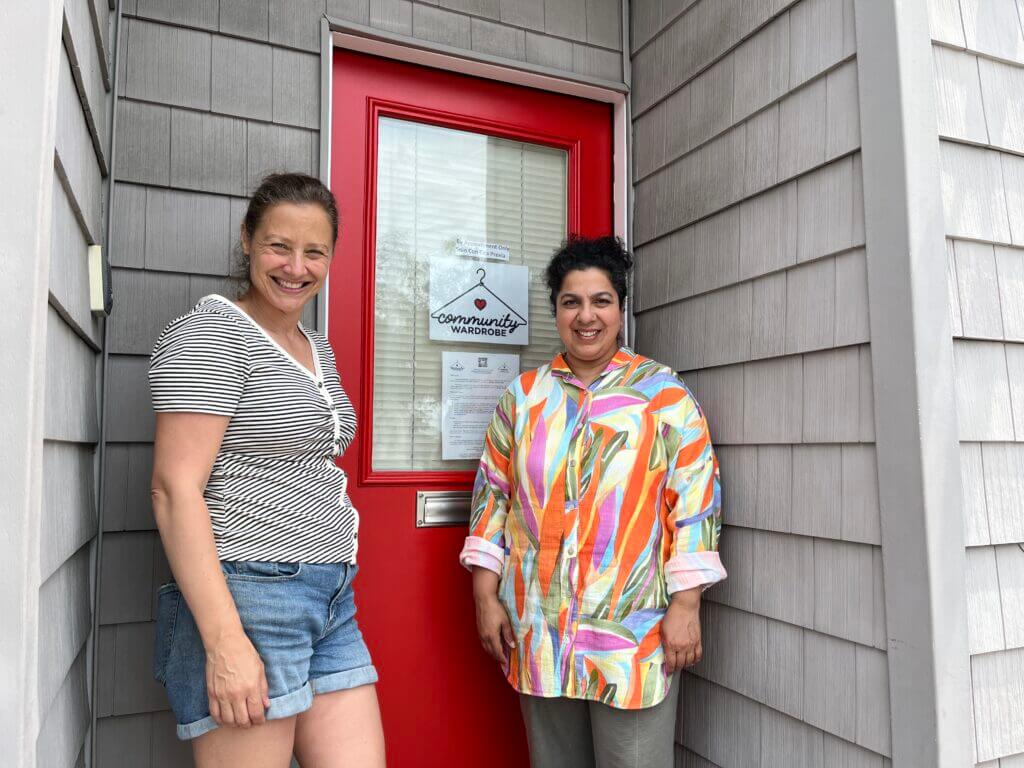 Kids' Club is excited to add Community Wardrobe as a grant recipient this year. CW is a joint effort of the Horsemen PTA and the Village of Sleepy Hollow operating out of 222 North Washington Street in Sleepy Hollow. It collects good donated clothing for men, women and children and offers them in a store-like setting at no cost to families and individuals in need.
What makes CW extra-special is the time and energy put into creating a dignified shopping experience for their clients. Volunteers, such as Daphne and Sophia (pictured here), spend many hours each month sorting the clothing onto well-labeled racks so that shoppers can easily identify the size and style of the items that they need.
To learn more about collection dates, shopping hours or how you can volunteer, please email them at CommunityWardrobe@horesmenpta.com or visit their website at http://horsemenpta.com/community-wardrobe.